Attorney Adam Bantner of Florida is recognized by the Florida bar as an expert criminal defense attorney and strives to get the best results for clients in every case. The Valrico Law Group's Adam Bantner, who was past president of the Hillsborough County Association of Criminal Defense Attorneys and is a Super Lawyers Rising Star, is also rated by AVVO as "superb."
Adam has been representing people accused of crimes in court for almost a decade with specialization on traffic and DUI cases, criminal charges, violent crimes, and personal injury cases. When you need a criminal defense attorney in Sun City, call Adam Bantner at The Bantner Firm. He has 30 jury trials under his belt and is a great attorney to have on your side.
Drive Confidently in Sun City with Expert Traffic Defense
When driving, humans make mistakes—it's just a fact of life. They can be small mistakes or large ones, but no matter what it is, you can end up being charged for it. Some of the more common traffic violations include speeding, running red lights, faulty equipment, and parking violations. Adam Bantner understands, and here's here to help; we've all been there.
With a "strict-liability" offense, the authorities don't need to prove that you had any kind of criminal intent when committing the prohibited act to be found guilty of it—all they need to prove is that you committed it in the first place.
If you've been charged with a traffic violation, call Adam Bantner today. He can help you deal with the charges, like:
Driving on a Suspended License
Red-Light Camera Violations
Leaving the Scene of an Accident
Driving Under the Influence
Driver's License Violations
Driving as a Habitual Traffic Offender (HTO)
And more!
The Bantner Firm: Defending Victims of the War on Drugs in Sun City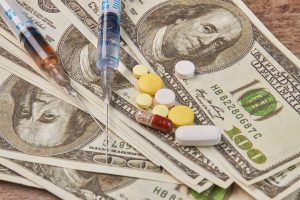 More than two million people in the United States are arrested each year for the possession of drugs. Many of these people are subject to stiff penalties such as mandatory minimum sentences, fines, and prison time. If you're arrested for possessing, selling or making illegal drugs, you could go to jail, lose certain government benefits, and have a criminal record that will be hard to erase. In an attempt to discourage drug use, sentences for possession of marijuana, cocaine and other drugs have increased in severity, so working with attorney Adam L. Banter II can help you protect your rights and negotiate for a fair sentencing if you're facing drug charges like:
Trafficking in Oxycodone
Possession of Drug Paraphernalia
Cannabis Possession with Intent to Sell
Conspiracy to Traffic in Narcotics
Cannabis Possession
We Help Juveniles in Sun City
When a minor is accused of committing a crime, he or she will most likely be tried in juvenile delinquency court. In some cases, minors are held to the same standards as adults, which may include being tried as an adult. As a parent, your primary concern is that your child will be treated fairly and receive every aid possible. Our attorneys will help you navigate through an already difficult situation. For your peace of mind, contact The Bantner Firm's for cases of juvenile delinquency involving underage defendants.
Restitution is money that can be ordered by the court to compensate a crime victim for any losses he or she may have suffered. In adult courts, restitution is usually paid only by the person who has been found guilty of the crime. Juvenile Court, however, allows both the defendant and his parents/guardians to be ordered to pay restitution. Let Adam Bantner, a lawyer with years of experience in restitution law, be your guide through the legal system so you don't have to overpay.
Juvenile individuals aged 16 and under are not strictly prohibited from possessing BB guns, gas-operated guns, or electric weapons in Sun City; however, it is illegal for these juveniles to use these weapons without the supervision of an adult and consent from a parent or guardian. If a juvenile is caught with weapons like these, an attorney could potentially help them avoid serious consequences.
Contact us today for a free consultation! We're ready to help you and do everything we can to get you a positive outcome for your juvenile delinquency case.
Call The Bantner Firm for Property Crimes in Sun City
If you've been accused of a theft-related crime, turn to Adam Bantner II for the aggressive defense you deserve.
When you have been charged with criminal mischief, such as breaking or damaging something that doesn't belong to you or graffitiing which could become felonies, contact attorneys like the ones at The Bantner Firm right away. We will help you address your charges.
We can also help with:
Possession of Burglary Tools
Trespassing
Dealing in Stolen Property
Return of Seized Property
For your free consultation, call 813.416.7965 now.
We Defend Sun City Sex Crime Accusations
When you are accused of a crime like sexual battery and rape, your reputation and career could suffer. Even your family might be negatively affected. Seek legal assistance from Adam Bantner, an experienced and dedicated lawyer working with clients accused of serious sex offenses since 2008. He will take the time to look at your situation, talk with you about it, and come up with a solution that works for you. We'll discuss your charges and give you a free consultation; call 813.416.7965 today.
For a solid defense against charges of indecent exposure, failure to register as a sex offender, or possession of child pornography, Adam Bantner is the man to see. He has been board-certified by the Florida Bar since 2016 as an expert in criminal defense.
Never should child pornography be intentionally viewed by anyone, as it's greatly harmful to the unfortunate children who appear in it. If you happen across illegal material on your device, you may be subject to criminal penalties, but there are ways to protect yourself from being accused of intentionally possessing it. There are a few possible explanations for the presence of the images: the image may feature someone older than they appear to be, someone else with access to your device may have downloaded them, or if you purchased a device in used condition, it may be a remainder of a prior users' files.
If you are in the Sun City are and have been charged with any of these crimes, contact us for a consultation at no charge to you. The Bantner Firm will help you build a strong defense.
Violent Crime Case? Adam Bantner is Your Sun City Ally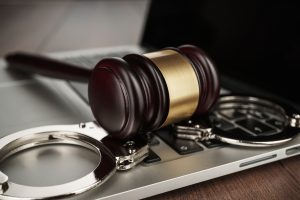 The penalties can be incredibly serious when a person is accused of a violent crime. The defendant could be sentenced to prison time or probation with extra restrictions, and due to the severity of the crimes themselves, the minimum mandatory sentences can be quite long, ranging from ten years to life in prison.
Violent crimes can include:
Murder
Sexual Battery
Robbery
Battery
Assault
Burglary with Assault or Battery
Domestic Violence
Aggravated Stalking
The Bantner Firm is ready to defend you if you're charged with any of these offenses. Our veteran advocates have helped countless clients like you win in court and beat their cases.
Get the Compensation You Need for Your Personal Injury
The Bantner Firm is a team of attorneys committed to helping you obtain the compensation you deserve when you have suffered an injury. We have years of experience helping clients with injuries like yours, so call today for a free consultation about your case in Sun City regarding injuries such as:
Dog Bites
Slip and Fall
Motor Vehicle Accidents
Premises Liability
Catastrophic Injuries
Wrongful Death
Live your life again with the compensation you deserve if you are injured or attacked in Sun City. Our personal injury lawyers can help you secure the compensation you deserve to get back on your feet.
Don't Worry About Probation Violations – Call Adam Bantner!
First-time offenders may be placed on probation after being convicted of a crime by the court. Probation is a period of supervised release after an individual has been found guilty of a crime. During this time, he or she must report regularly to his or her parole officer, who can send him or her back to prison if he or she does not follow the rules.
If you are facing a probation violation charge, contact Adam Bantner and The Bantner Firm. We have the knowledge and experience to help you. We've been helping clients in your situation since 2008. Get a free consultation by calling 813.416.7965 now.
The Bantner Firm: No Case Too Big or Small
When you're looking for a Sun City criminal defense attorney, it's important to find someone with experience in the courtroom. Adam L. Bantner II is that attorney, at The Bantner Firm, who has an unmatched determination to help you protect your rights in court cases such as:
Violations of Orders of Isolation and Quarantine
Indirect Criminal Contempt
Resisting an Officer Without Violence
White Collar Crimes
Registration by Convicted Felons
Your first consultation is free; call us now at 813.416.7965.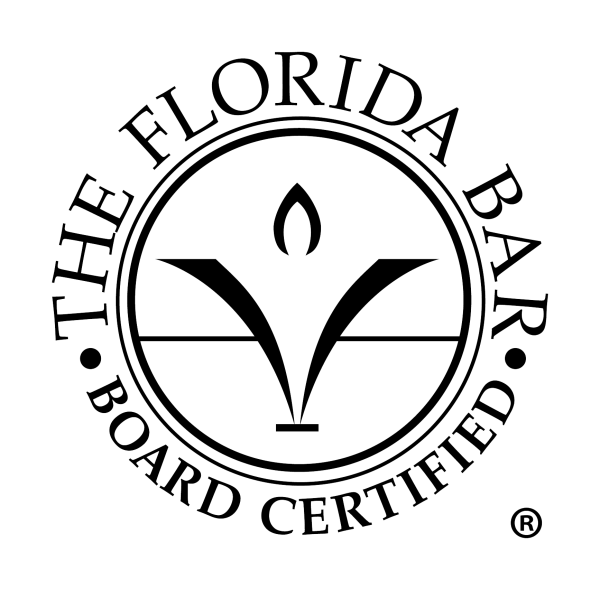 Adam Bantner – Criminal Defense Attorney at Law
If you are in need of an expert criminal defense attorney specializing in legal defense against DUI, traffic, criminal, violent crime charges, or a personal injury – you'll find it here.
Adam L. Bantner, II is a Board Certified Criminal Trial Attorney representing those accused of crimes in Hillsborough and Polk counties. He is the Past President of the Hillsborough County Association of Criminal Defense Attorneys., is a Super Lawyers Rising Star, and AVVO rated "Superb." Adam is a member of Valrico Law Group.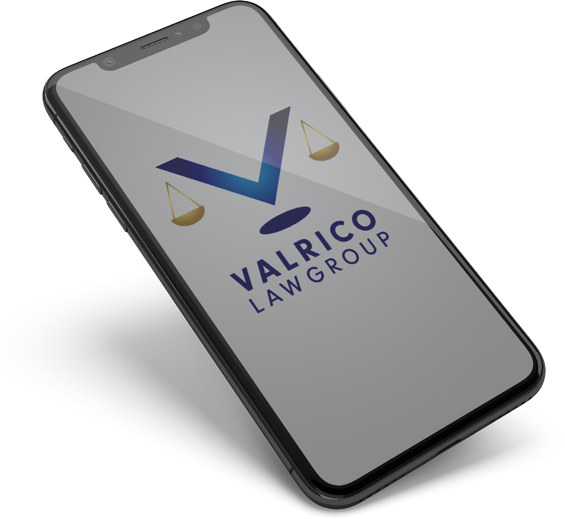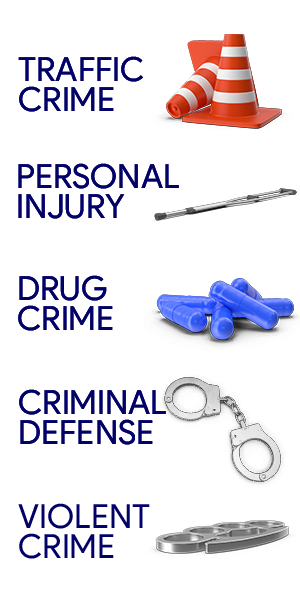 Adam Bantner, II is a Board Certified Criminal Trial Law Attorney representing those accused of crimes in Hillsborough and Polk Counties. When you are facing criminal charges, you want an expert in your corner. The Florida Bar has recognized Adam as an expert criminal defense attorney.
I have been defending the accused since 2006 and am Past President of the Hillsborough County Association of Criminal Defense Attorneys.
I have tried over 30 jury trials, on charges ranging from driving on a suspended license to murder.
In addition, I am a Brandon personal injury attorney. If you've been injured through no fault of your own, give me a call to see how we can help!
I approach each case on the principle that every client deserves zealous representation, with attention to detail and to their individualized needs. My mission is to get the best possible result for every client, in every case, every time. Give me a call to see how I can assist you to get the best results in your case. I are here to help.