In a criminal prosecution in Florida, sentencing is largely driven, at least with regards to felony offenses, by the Criminal Punishment Code. Fla. Stat. 921.0024. The Criminal Punishment Code ranks each criminal offense and assigns each crime a number of points. A court and/or prosecutor will not only score the current offenses before the judge for sentencing, but they will also score any criminal history the defendant may possess.
Without going into too much details as to how it works, for the purposes of this article, it is sufficient to know that if a defendant's points get above 44 points, that person will have to be sentenced to prison unless there is a valid basis for a downward departure. In effect, the points will dictate the minimum sentence a person will receive if they are not acquitted of the charge or granted the benefit of a downward departure. The maximum sentence is set by statute (five years for a third degree felony, 15 years for a second degree felony, etc.) but a sentence could exceed the statutory cap if the points dictate that it should be exceeded.
How to Get A Downward Departure
Fla. Stat. 921.0026 governs downward departure sentences. It states, in its entirety:
921.0026 Mitigating circumstances.—This section applies to any felony offense, except any capital felony, committed on or after October 1, 1998.(1) A downward departure from the lowest permissible sentence, as calculated according to the total sentence points pursuant to s. 921.0024, is prohibited unless there are circumstances or factors that reasonably justify the downward departure. Mitigating factors to be considered include, but are not limited to, those listed in subsection (2). The imposition of a sentence below the lowest permissible sentence is subject to appellate review under chapter 924, but the extent of downward departure is not subject to appellate review.
(2) Mitigating circumstances under which a departure from the lowest permissible sentence is reasonably justified include, but are not limited to:

(a) The departure results from a legitimate, uncoerced plea bargain.
(b) The defendant was an accomplice to the offense and was a relatively minor participant in the criminal conduct.
(c) The capacity of the defendant to appreciate the criminal nature of the conduct or to conform that conduct to the requirements of law was substantially impaired.
(d) The defendant requires specialized treatment for a mental disorder that is unrelated to substance abuse or addiction or for a physical disability, and the defendant is amenable to treatment.
(e) The need for payment of restitution to the victim outweighs the need for a prison sentence.
(f) The victim was an initiator, willing participant, aggressor, or provoker of the incident.
(g) The defendant acted under extreme duress or under the domination of another person.
(h) Before the identity of the defendant was determined, the victim was substantially compensated.
(i) The defendant cooperated with the state to resolve the current offense or any other offense.
(j) The offense was committed in an unsophisticated manner and was an isolated incident for which the defendant has shown remorse.
(k) At the time of the offense the defendant was too young to appreciate the consequences of the offense.
(l) The defendant is to be sentenced as a youthful offender.
(m) The defendant's offense is a nonviolent felony, the defendant's Criminal Punishment Code scoresheet total sentence points under s. 921.0024 are 60 points or fewer, and the court determines that the defendant is amenable to the services of a postadjudicatory treatment-based drug court program and is otherwise qualified to participate in the program as part of the sentence. For purposes of this paragraph, the term "nonviolent felony" has the same meaning as provided in s. 948.08(6).
(n) The defendant was making a good faith effort to obtain or provide medical assistance for an individual experiencing a drug-related overdose.
(3) Except as provided in paragraph (2)(m), the defendant's substance abuse or addiction, including intoxication at the time of the offense, is not a mitigating factor under subsection (2) and does not, under any circumstances, justify a downward departure from the permissible sentencing range.
Plea Bargain
The most common of the basis for downward departure is through plea bargaining. A plea bargain occurs, much like any other transaction, when both the State and Defendant agree to a sentence. A judge does have the discretion to reject any offer. If the judge rejects the offer, the Defendant will be allowed to withdraw his plea of guilty or no contest and to proceed to trial.
In order to reach a plea agreement, no evidence needs to be presented to the court. However, most judges will ask for a factual basis from the prosecutor that will justify the charge. No witnesses need to be called.
Need for Restitution
However, the remaining statutory basis' for a departure do require evidence. In State v. Melendez, 44 Fla. L. Weekly D2614a (Fla. 5th DCA 2019), the trial court granted a request for a downward departure from a 27-month prison sentence, as calculated by the Criminal Punishment Code. It granted the departure on "the need for payment of restitution to the victim outweighs the need for a prison sentence." However, the defense failed to put forth any evidence of the need for restitution; it only proffered arguments to the Court.
The State appealed the departure (the trial court had sentenced the defendant to time-serviced and three years of probation) and the Court reversed. The Court held that "While a victim's need for restitution is a valid reason for a downward departure sentence, see § 921.0026(2)(e), Florida Statutes (2017), there must be competent, substantial evidence to support the victim's need. See State v. Wheeler, 180 So. 3d 1117, 1119 (Fla. 5th DCA 2015). Here, there was zero evidence that CFE Federal Credit Union needed the restitution. Instead, the trial court based its decision on discussions with Melendez's counsel. A defense counsel's unsworn assertions cannot support a downward departure. See State v. Montgomery, 155 So. 3d 1182, 1184 (Fla. 2d DCA 2014)."
As such, on remand, the Defendant would need to call witnesses, presumably the alleged victim in the case, to testify to their need for restitution. Should the defense be able to present competent, substantial evidence of this need, the Court would be free to downward depart and to impose the same sentence as it had previously.
Offense was Committed in an Unsophisticated Manner and an Isolated Incident for Which the Defendant has Shown Remorse
I know, it's a long heading. However, it does contain all the elements that need to be proven in order to justify a downward departure sentence on this basis. The defense must show that (1) it committed in a sophisticated manner; (2) it was an isolated incident, and (3) Defendant has shown remorse.
State v. Mathis, 28 Fla.L.Weekly Supp. 679a (Fla. 4th Circuit 2020) demonstrates each of these elements beautifully. In this case out of Duval County, Florida, Mathis was cold-called by a deputy sheriff looking for drugs to purchase (sting operation). He was not previously suspected of dealing. Mathis was a little hard up for money so he decided to sell his personal-use cocaine to the undercover deputy twice within a 48-hour period. Each time, the deputy came to his house to buy the cocaine. At sentencing, it was proven that Mathis was remorseful for his actions and the stress and suffering it caused his family.
The trial court found that it was unsophisticated because Mathis was not making a career of selling drugs. The deputy asked to buy some and he sold some from his house. He didn't even go to a location away from his home. In other words, there was nothing sophisticated about his manner of selling drugs.
Furthermore, the court found this to be an isolated incident even though it occurred twice. This was because Mathis had not had any run-ins with the law in over 10 years and the two transactions occurred close in time and were the only deals he made in the last 10 years.
Lastly, the remorse he demonstrated was sufficient for the court to find that he had actual remorse for his actions and not just sadness for the potential prison sentence he was facing.
Because of all this, the court was justified in sentencing Mathis below the Guidelines sentence of incarceration in Florida State Prison.
Valrico Criminal Defense Attorney
Even sentencing can be complicated in Florida. If you or a loved one are facing a felony charge in Hillsborough and the surrounding counties, you need an expert on your side. Adam Bantner is a board certified criminal trial law attorney and has the expertise to help you get the best result possible. Call us today at 813.397.3965 to schedule your free criminal defense consultation!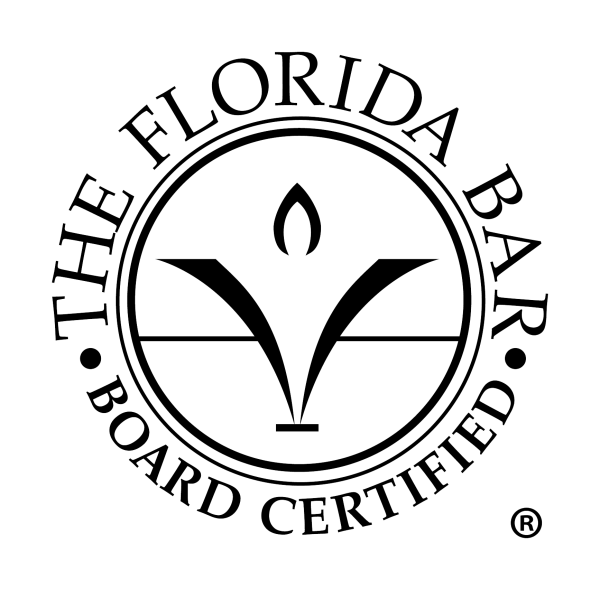 Adam Bantner – Criminal Defense Attorney at Law
If you are in need of an expert criminal defense attorney specializing in legal defense against DUI, traffic, criminal, violent crime charges, or a personal injury – you'll find it here.
Adam L. Bantner, II is a Board Certified Criminal Trial Attorney representing those accused of crimes in Hillsborough and Polk counties. He is the Past President of the Hillsborough County Association of Criminal Defense Attorneys., is a Super Lawyers Rising Star, and AVVO rated "Superb." Adam is a member of Valrico Law Group.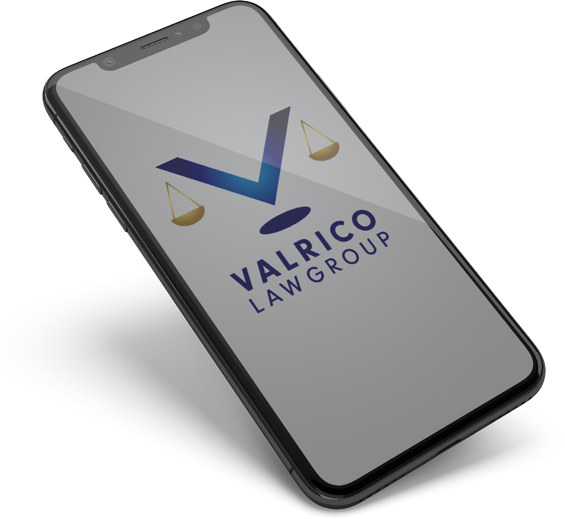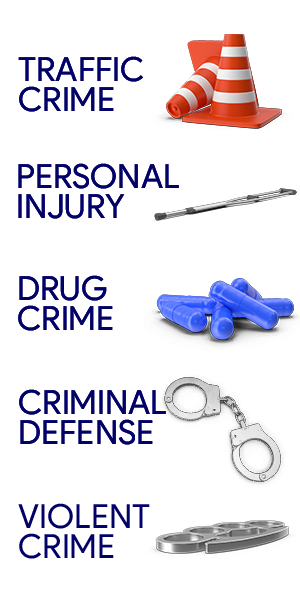 Adam Bantner, II is a Board Certified Criminal Trial Law Attorney representing those accused of crimes in Hillsborough and Polk Counties. When you are facing criminal charges, you want an expert in your corner. The Florida Bar has recognized Adam as an expert criminal defense attorney.
I have been defending the accused since 2006 and am Past President of the Hillsborough County Association of Criminal Defense Attorneys.
I have tried over 30 jury trials, on charges ranging from driving on a suspended license to murder.
In addition, I am a Brandon personal injury attorney. If you've been injured through no fault of your own, give me a call to see how we can help!
I approach each case on the principle that every client deserves zealous representation, with attention to detail and to their individualized needs. My mission is to get the best possible result for every client, in every case, every time. Give me a call to see how I can assist you to get the best results in your case. I are here to help.