A Driving Under the Influence ("DUI") charge can be a stressful and frightening event. For the most part, people charged with this crime are normal everyday people with families, friends, and jobs. Brandon DUI lawyer Adam Bantner recognizes the importance of one's ability to drive to maintain those relationships and employment. You have a lot riding on the successful outcome of your DUI case; which is why Adam fights hard to challenge every aspect of a DUI charge. The defense of a DUI begins as soon as you take advantage of your free consultation with your defense attorney by calling 813.397.3965.
What to do if You are Arrested
If you are arrested for DUI, immediately begin compiling a list of people who may be potential witnesses for your defense. Include people who were with you that can testify as to how much you were or were not drinking and whether you appeared under the influence. Also, if you were out at a restaurant or bar, please obtain a copy of all receipts that would show how many alcoholic beverages you bought. Your defense attorney will need this information to adequately prepare your case for a trial or motion hearing.
Can the Officer Ask You to Exit the Vehicle?
The Bantner Firm will challenge every step in the investigative process that lead up to your DUI arrest.
A critical stage in the investigation is when an officer asks a person to exit a vehicle. In order to make this request, the officer must possess "a well-founded and articulable suspicion of criminal activity." Popple v. State, 626 So.2d 185 (Fla. 1993).
With regards to a DUI, a court will look at your driving pattern, your interaction with law enforcement, and any physical clues of impairment to see whether this standard has been met. Having simply consumed alcohol (typically indicated by the odor of an alcoholic beverage emitting from one's breath), is not sufficient by itself. State v. Austin, 26 Fla. L. Weekly Supp. 440a (Fla. Seminole Co. Ct., 2018).
Can An Officer Request Performance of Field Sobriety Exercises?
The Field Sobriety Exercises, or FSEs, are the standard tests an officer will request of a suspected drunk driver. The battery of typical tests are the Horizontal Gaze Nystagmus (HGN), Walk-and-Turn (WAT), and One-Leg Stand (OLS). The most "scientific" of these is the HGN test, but even nystagmus (an involuntary twitching of the eyes) can be caused by things other than alcohol consumption, such as lack of sleep and allergies. With regards to the WAT and OLS, these exercises are not deemed valid for folks over a certain age, with physical disabilities, and those who are obese.
Regardless of the validity of the exercises, an officer must possess at least reasonable suspicion of driving under the influence before even requesting that a driver perform the exercises. State v. Ameqrane, 39 So. 3d 339, 341 (Fla. 2d DCA 2010). Reasonable suspicion must be more than just a mere hunch that the driver is impaired by alcohol consumption. Maldonado v. State, 992 So. 2d 839, 842 (Fla. 2d DCA 2008). The odor of an alcoholic beverage on a person's breath combined with speeding does not rise to the level of reasonable suspicion. Dixon v. DHSMV, 26 Fla. L. Weekly Supp. 730a (Fla. 18th Cir. Ct. 2018). Furthermore, at least one county court has held that the commission of a traffic violation, the odor of an alcoholic beverage, bloodshot eyes, and the admission of drinking three cocktails does support reasonable suspicion but not probable cause of DUI. State v. McFarland, FLWSUPP 2702MCFA, (Fla. Broward Cty. Ct. 2017); affirmed by State v. McFarland, 26 Fla. L. Weekly Supp. 546a (Fla. 17th Cir. Ct. 2018).
Can An Officer Request a Blood Test?
Simply put, a blood test to determine its alcoholic content can be requested under Florida's Implied Consent law if a person suspected of DUI appears at a hospital or other medical facility and a breath or urine test is impossible or impractical. Fla. Stat. 316.1932(c).  A blood test can be compelled if a person suspected of DUI has caused a death or serious bodily injury to another human being. Fla. Stat. 316.1933(1).
If an officer makes a request outside of those two situations, the officer must make it clear to the driver that it is only offered as an alternative to a breath or urine test and that there will not be any consequences from any refusal to take the blood test. Davis v. DHSMV, 26 Fla. L. Weekly Supp. 477a (Fla. 15th Cir. Ct. 2008). However, the Fourth District Court of Appeal recently held that such an advisement is not necessary when nothing in the record indicates that such consent is involuntary. State v. Meyers, 43 Fla. L. Weekly D2647b (Fla. 4th DCA 2018).
What If I'm Outside the Vehicle?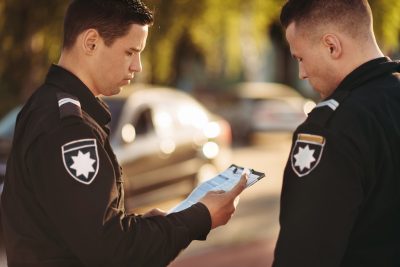 In some situations, such as after an accident or after having pulled over to "sleep it off," the driver of the vehicle may not actually be in the vehicle when law enforcement arrives on scene. In these situations, it's still possible to be convicted of a DUI, but the State's case can be much more difficult to prove.
For example, if there was an accident with another vehicle, the State could use the testimony of the other driver to establish that the driver was indeed the person behind the wheel at the time of the accident. Likewise, an independent witness to the accident can inform law enforcement as to the driver of the vehicle.
Without the help of a witness, the State may try to prove its case through circumstantial evidence. For example, even if the driver has exited the vehicle, if the keys are still in his pocket, and assuming all other elements of the charge are met, it may be sufficient to prove that person was impaired while driving.
However, the State will lack sufficient evidence of actual physical control of the vehicle by an impaired driver if the driver is outside the vehicle, the keys are in the vehicle, and there is a passenger outside the vehicle as well. Howell v. State, FLWSUPP 2701HOWE (Fla. 11th Cir. Ct. 2019). Howell held that:
The fact that the key remained in the ignition and two people were standing outside the vehicle, with arguably the same capability to operate the vehicle is relevant to whether Appellant, or someone else, had actual physical control of the vehicle. These facts are analogous to cases where a vehicle is jointly occupied. Under such circumstances, the law necessitates independent proof to establish constructive possession. There was no independent proof in this record. As such, we decline to stretch the law to accept Appellee's position that two persons can be standing outside of a vehicle and the vehicle's intoxicated owner can be arrested and convicted of driving under the influence because he or she is intoxicated and the registered owner of the vehicle. No court appears to have previously expanded the law in this manner. Therefore, due to the circumstantial nature of the evidence presented, and the fact that there was no independent proof to exclude Appellant's reasonable hypothesis of innocence, the trial court erred in denying Appellant's motion for judgment of acquittal.
Additionally, at least one court has held that where there is equal support for inconsistent inferences from the evidence which creates equal suspicion as to whom was driving, an officer will lack probable cause to arrest someone.
In Bjorklund v. DHSMV, FLWSUPP 2703BJOR (Fla. 6th Cir. Ct. 2019), Bjorklund testified that a third person was driving. Ms. Hart testified that the Bjorklund was driving. An independent witness offered testimony that supported either driving. Additionally, this witness offered unrefuted testimony that the Bjorklund yelled at Ms. Hart "You wrecked my truck, you wrecked my f'ing truck." The only other witness to testify to what occurred was the Bjorklund's friend who testified that when Bjorklund and Hart left the bar, Ms. Hart was driving.
Based on this evidence, the Court found the trooper lacked probable cause to arrest and, therefore, the request to submit to a breath test was illegal and his driver's license suspension was overturned.
We can help!
Once DUI lawyer Adam Bantner is retained to handle your charges, he will examine the facts of your case and determine the most appropriate method of challenging your case. Your DUI attorney will determine whether the stopping officer had probable cause that your committed a traffic violation or whether he had reasonable suspicion of DUI to justify the initial stop. If he did not have the appropriate level of suspicion, Adam may be able to get all evidence of impairment thrown out of the case.
Call us today at 813.397.3965!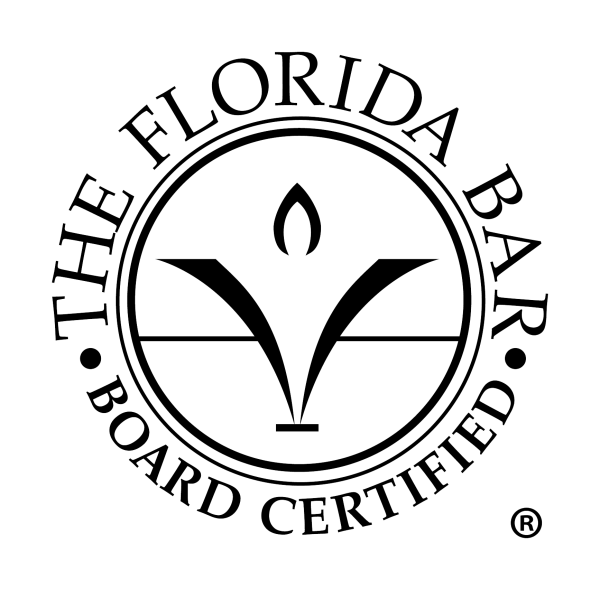 Adam Bantner – Criminal Defense Attorney at Law
If you are in need of an expert criminal defense attorney specializing in legal defense against DUI, traffic, criminal, violent crime charges, or a personal injury – you'll find it here.
Adam L. Bantner, II is a Board Certified Criminal Trial Attorney representing those accused of crimes in Hillsborough and Polk counties. He is the Past President of the Hillsborough County Association of Criminal Defense Attorneys., is a Super Lawyers Rising Star, and AVVO rated "Superb." Adam is a member of Valrico Law Group.
Request a Consultation
[forminator_form id="1841"]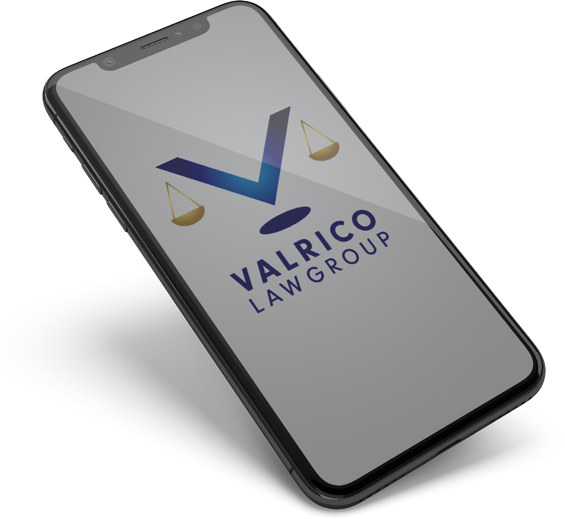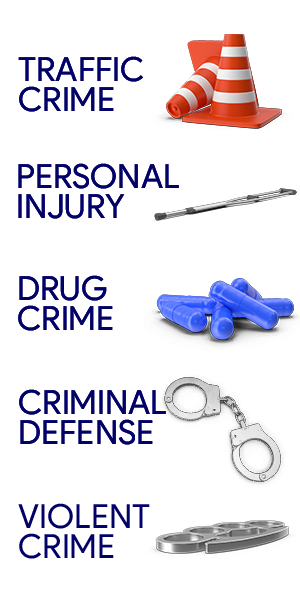 Adam Bantner, II is a Board Certified Criminal Trial Law Attorney representing those accused of crimes in Hillsborough and Polk Counties. When you are facing criminal charges, you want an expert in your corner. The Florida Bar has recognized Adam as an expert criminal defense attorney.
I have been defending the accused since 2006 and am Past President of the Hillsborough County Association of Criminal Defense Attorneys.
I have tried over 30 jury trials, on charges ranging from driving on a suspended license to murder.
In addition, I am a Brandon personal injury attorney. If you've been injured through no fault of your own, give me a call to see how we can help!
I approach each case on the principle that every client deserves zealous representation, with attention to detail and to their individualized needs. My mission is to get the best possible result for every client, in every case, every time. Give me a call to see how I can assist you to get the best results in your case. I are here to help.