With a mission to get the best result for every client in every case, Adam Bantner is an attorney that the Florida bar has recognized as an expert criminal defense attorney. A member of the Valrico Law Group, Adam Bantner is AVVO-rated as "superb," a Super Lawyers Rising Star, and has experience as past president of the Hillsborough County Association of Criminal Defense Attorneys.
Defending the accused since 2006, Adam specializes in legal defense against traffic and DUI charges, criminal charges, violent crime charges, and even personal injury defense. Experienced in over 30 jury trials, when you have criminal charges knocking at your door, Adam Bantner is the expert you want in your corner. Call 813.416.7965 now to see how he can help.
Drive Confidently in Apollo Beach with Dedicated Traffic Violation Defense
Adam Bantner knows that when people drive their cars, they make mistakes—and sometimes get caught for those mistakes. Speeding, running red lights, parking violations, faulty equipment, and other traffic infractions are the most common mistakes. Local police usually issue tickets for these violations and local branches of state courts process them.
Most traffic tickets are for "strict-liability" offenses, which means that no criminal intent is required to convict a person of the offense; the only proof authorities need to present is that the accused person committed the prohibited act.
To improve your chance of a successful defense against any kind of traffic violation, call Adam Bantner. He can help with charges such as:
Driving on a Suspended License
Red-Light Camera Violations
Leaving the Scene of an Accident
Driving Under the Influence
Driver's License Violations
Driving as a Habitual Traffic Offender (HTO)
And more!
Don't Be a Victim of the War on Drugs in Apollo Beach – Call Adam Bantner!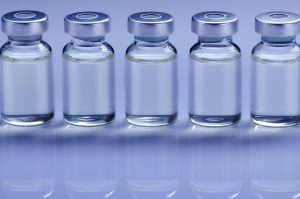 Over 2 million people are arrested for possessing drugs each year. Many face life-changing penalties such as fines, mandatory minimum sentences and prison time. Drug use and possession of drugs are felonies, and can come with long prison terms and probation. As a result of the war on drugs, sentences for possession of marijuana, cocaine, methamphetamine, and other drugs have become harsher and harsher.
But don't fear any longer, because drug crimes attorney Adam Bantner is eager to help you protect your rights in court.
For charges such as:
Trafficking in Oxycodone
Possession of Drug Paraphernalia
Cannabis Possession with Intent to Sell
Conspiracy to Traffic in Narcotics
Cannabis Possession
Be sure to call Adam Bantner.
Under 18? Have a Delinquent Child? The Bantner Firm Has Your Back, Apollo Beach!
When a minor has been arrested for a crime, the case will most likely end up in juvenile delinquency court, although sometimes on the severity of the offense, they could be charged as an adult. The Bantner Firm's juvenile delinquency attorneys can help you or your child through this unfamiliar territory.
Restitution is a sum of money paid by a defendant to a victim to make up for losses incurred as a result of the crime committed. In adult criminal cases, only the defendant may be liable for restitution, but in juvenile court, both the defendant and his parents/guardians can be ordered to pay restitution. Save yourself from woes about juvenile restitution by making sure you have an attorney on your side that will make sure you don't have to pay any more than is absolutely legally necessary. Call Adam Bantner!
Juveniles who are 16 years of age or younger are not prohibited by law from possessing or owning BB guns, gas-operated guns, or electric weapons. However, it is illegal for these individuals to use these types of weapons without adult supervision and with the consent of a legal guardian. Juvenile offenders face serious consequences for gun possession, including mandatory incarceration and suspension of driving privileges, but an attorney can help.
The Bantner Firm will fight for the best result for every child It represents in juvenile delinquency cases. Call us today for a free initial consultation!
Property-Related Crimes in Apollo Beach? Adam Bantner Can Help!
Whether it's petit theft, trespassing, grand theft, or something else, Adam Bantner II is experienced in this matter of defense, too. Whoever is accused, Adam will make sure you get the best possible outcome with an aggressive and effective defense that's right for you.
If you have a criminal mischief charge—which could include breaking or damaging something that isn't yours or graffitiing and could potentially become a felony—the one to turn to is The Bantner Firm; they have the know-how and experience to help you with your case.
We can also help with:
Possession of Burglary Tools
Trespassing
Dealing in Stolen Property
Return of Seized Property
Call 813.416.7965 now for your free consultation to see how we can help!
Representation for Sex Crimes in Apollo Beach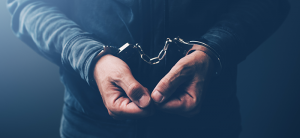 Sex offenses such as sexual battery and rape are some of the most stigmatizing crimes for which a person can be accused. An allegation of such a crime could destroy a reputation, a career, or even a family. Representing these crimes since 2008, a consultation and partnership with attorney Adam Bantner has the potential to save your future.
Board-certified by the Florida Bar in 2016 as an expert in criminal trial law, Adam Bantner is the man you need to help you get great results against charges such as failure to register as a sex offender, indecent exposure of sexual organs, and even charges as serious as possession of child pornography.
No one should intentionally possess or view child pornography. It is harmful to the persons depicted in the images and can subject the possessor/viewer to severe criminal sanctions. But there are circumstances where a person can be wrongfully accused of intentionally possessing such material; the images could be of adults that appear younger, they may have been downloaded by someone else with access to their computer, or, if the computer was purchased used, a prior user of the computer may have downloaded them.
If you've been charged with possession of child pornography in Apollo Beach, we can help defend you against these allegations.
Call The Bantner Firm for Your Defense Against a Crime of Violence in Apollo Beach
With some of the most severe consequences, those accused of violent crimes could receive sanctions such as community control, lengthy prison sentences, or onerous conditions of probation. Some minimum mandatory sentences for these crimes can be incredibly severe as well, with anywhere from ten years to life in prison.
Some violent crimes can include:
Murder
Sexual Battery
Robbery
Battery
Assault
Burglary with Assault or Battery
Domestic Violence
Aggravated Stalking
The Bantner Firm is the place to go if you're charged with one of these offenses. Call us to discuss your case for free; we at The Bantner Firm are determined help you win the battle against your charges and get you the best possible result.
If You've Been Injured in Apollo Beach, We'll Fight for You!
No matter the personal injury, the expertise you need to represent you in your case is right here at The Bantner Firm. The compensation you or a loved one needs is right around the corner with fighters like us. We want to help you get the settlement you or a loved one deserve, so we're offering free consultation for cases involving injuries such as:
Dog Bites
Slip and Fall
Motor Vehicle Accidents
Premises Liability
Catastrophic Injuries
Wrongful Death
Citizens of Apollo Beach deserve the right to live free of attack or injury from a third party, and we'll fight for you to make sure that the criminal acts of others are duly compensated, as well.
Probation Violations – Get an Experienced Attorney: Adam Bantner
The court may place a first-time offender on probation after he or she has been convicted of a crime. A term of probation may also follow a jail or prison sentence. While on probation, an individual is required to abide by several conditions and can be sent back to prison if he or she violates any of them.
Someone who is charged with violating his or her probation will likely have an uphill battle in defending the allegation, which is why it is vital to hire an attorney like Adam Bantner—who has been defending probation violations since 2008—to represent you. Call 813.416.7965 today to discuss your case at no charge!
Defense for All Criminal Defense Cases by Expert Attorney Adam Bantner
Whatever the charge you may be facing, you'll want someone to defend you who knows and can apply all the ins and outs of statute law, case law, and criminal law. That's why you should call Adam L. Bantner II at The Bantner Firm for your expert criminal defense against matters like:
Violations of Orders of Isolation and Quarantine
Indirect Criminal Contempt
Resisting an Officer Without Violence
White Collar Crimes
Registration by Convicted Felons
If you have one of these cases breathing down your neck, you're encouraged to call 813.416.7965 now for a free consultation.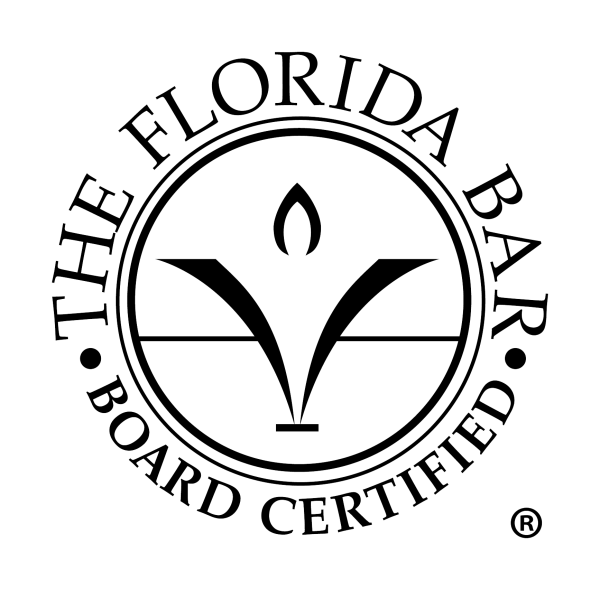 Adam Bantner – Criminal Defense Attorney at Law
If you are in need of an expert criminal defense attorney specializing in legal defense against DUI, traffic, criminal, violent crime charges, or a personal injury – you'll find it here.
Adam L. Bantner, II is a Board Certified Criminal Trial Attorney representing those accused of crimes in Hillsborough and Polk counties. He is the Past President of the Hillsborough County Association of Criminal Defense Attorneys., is a Super Lawyers Rising Star, and AVVO rated "Superb." Adam is a member of Valrico Law Group.
Request a Consultation
[forminator_form id="1841"]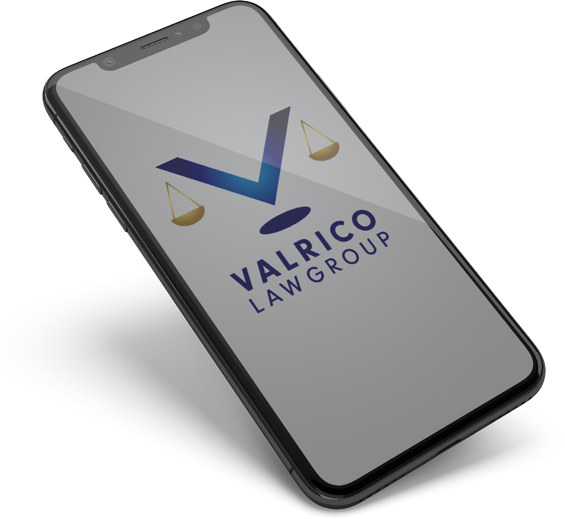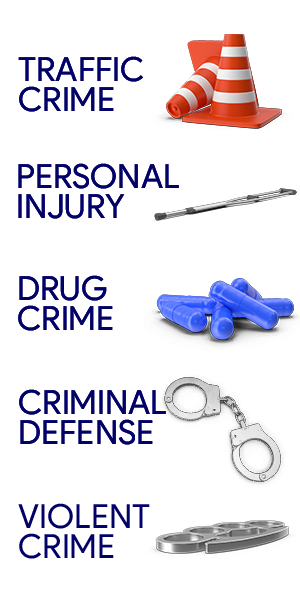 Adam Bantner, II is a Board Certified Criminal Trial Law Attorney representing those accused of crimes in Hillsborough and Polk Counties. When you are facing criminal charges, you want an expert in your corner. The Florida Bar has recognized Adam as an expert criminal defense attorney.
I have been defending the accused since 2006 and am Past President of the Hillsborough County Association of Criminal Defense Attorneys.
I have tried over 30 jury trials, on charges ranging from driving on a suspended license to murder.
In addition, I am a Brandon personal injury attorney. If you've been injured through no fault of your own, give me a call to see how we can help!
I approach each case on the principle that every client deserves zealous representation, with attention to detail and to their individualized needs. My mission is to get the best possible result for every client, in every case, every time. Give me a call to see how I can assist you to get the best results in your case. I are here to help.